ALEXANDROY TRADITIONAL BAKERY & PASTRY.
For more than 40 years, Alexandrou Bakery & pastry, have been offering delicious, healthy and always fresh Confectionery products, with a firm commitment to tradition, quality and a constant search for innovative techniques and modern management of raw materials!
! The primary goal is the absolute satisfaction of customers, offering excellent products, with impeccable service in a pleasant and comfortable environment.
It remains a non-negotiable commitment, regardless of any development and expansion of the company, that the quality and taste of the products remain unchanged and maintained at the high levels that established us, as a preferable first choise for our customers.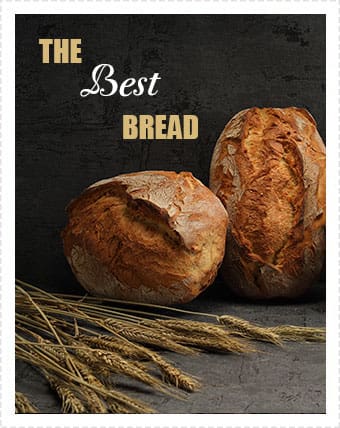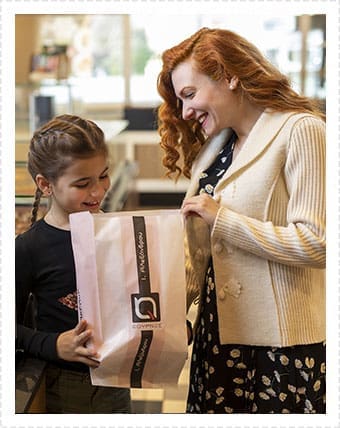 A TRADITIONAL FAMILY BUSINESS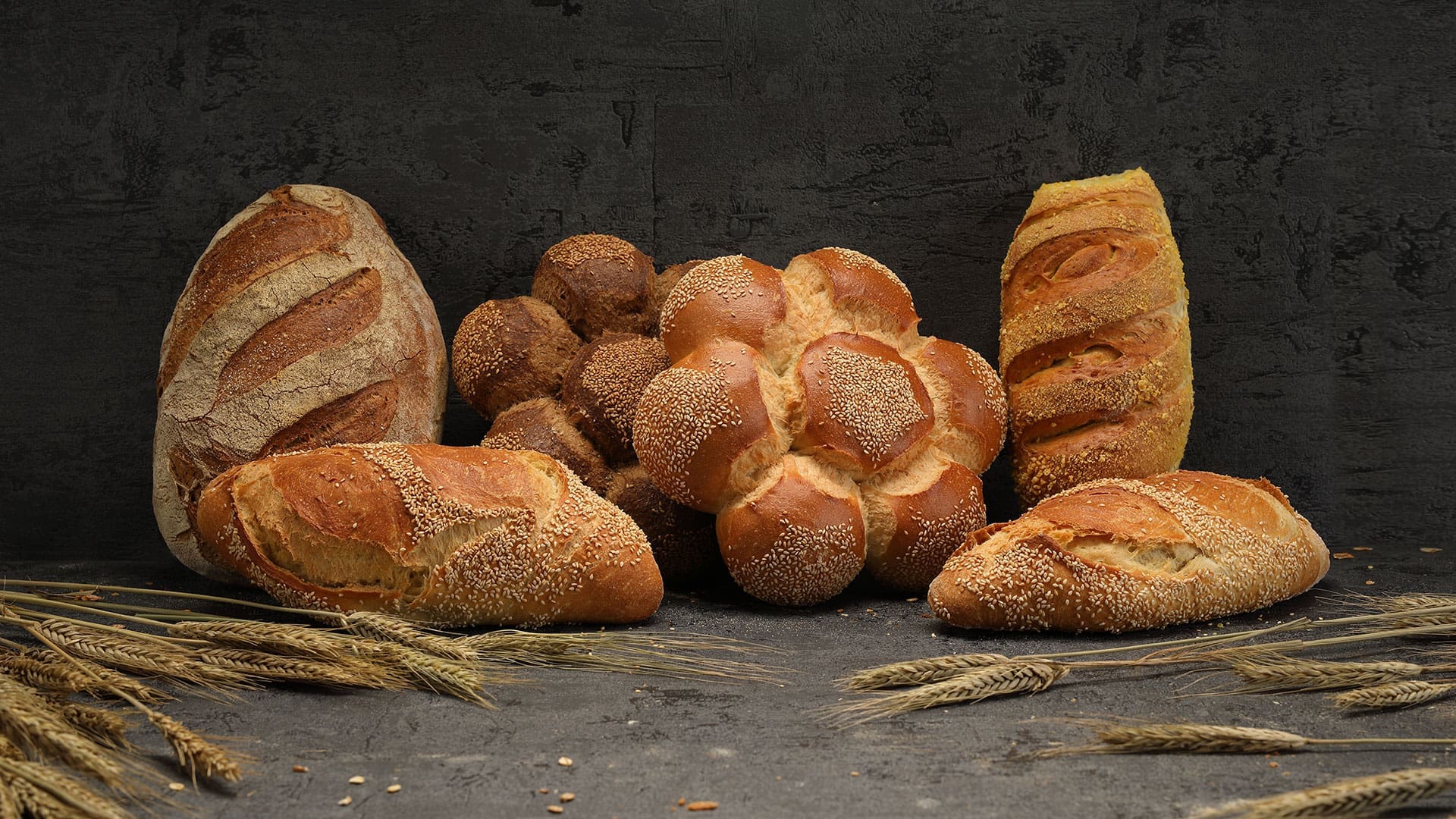 BREAD
Every day, you can find at our stores, an incredible variety of different types of bread. You are provided with options, depending on your taste habits.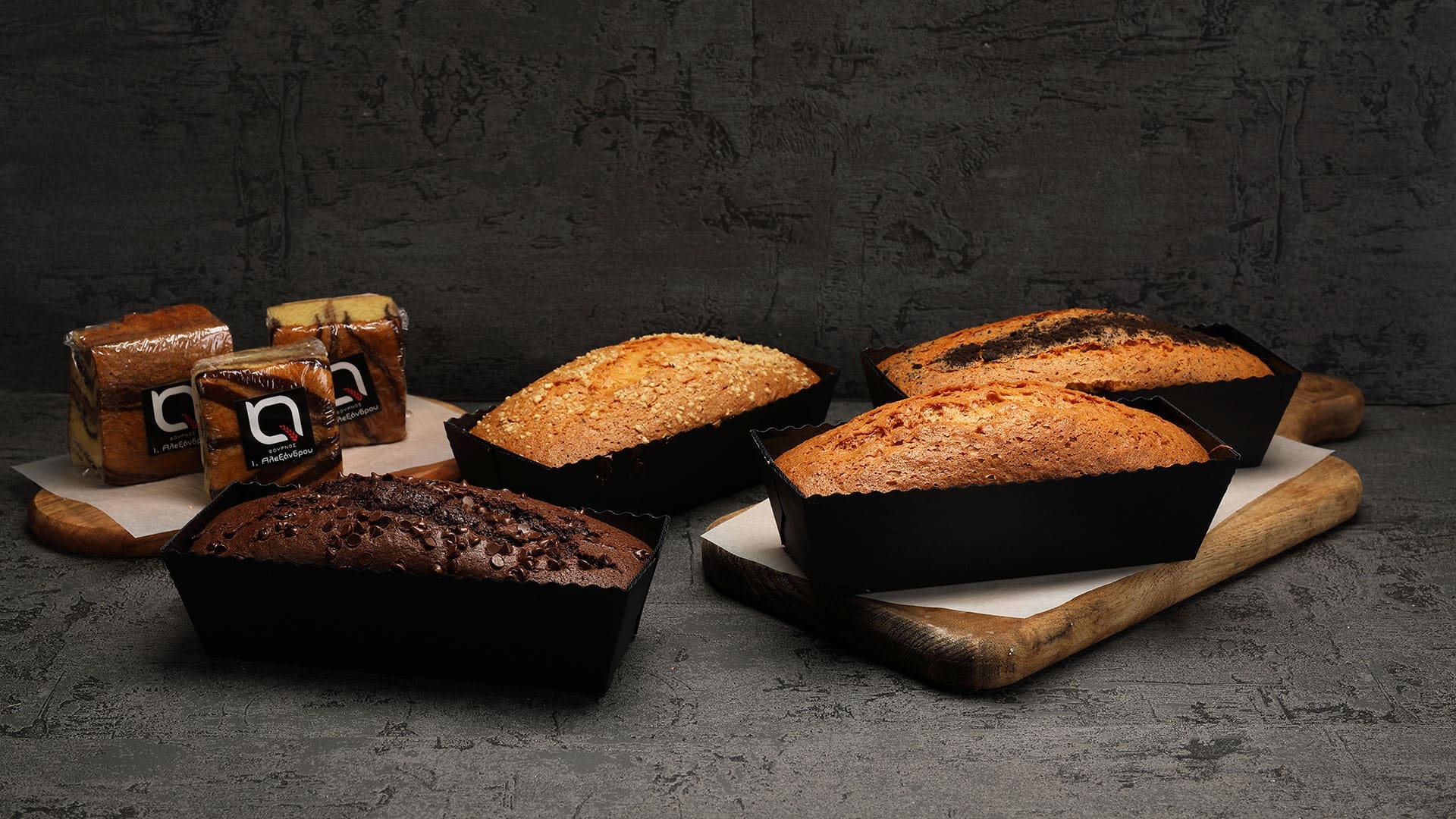 BAKERY
The special fluffy texture and the unique aromas, which emerge from the rich pure ingredients of our Pastries, are offered to you every day, in a wide variety of options.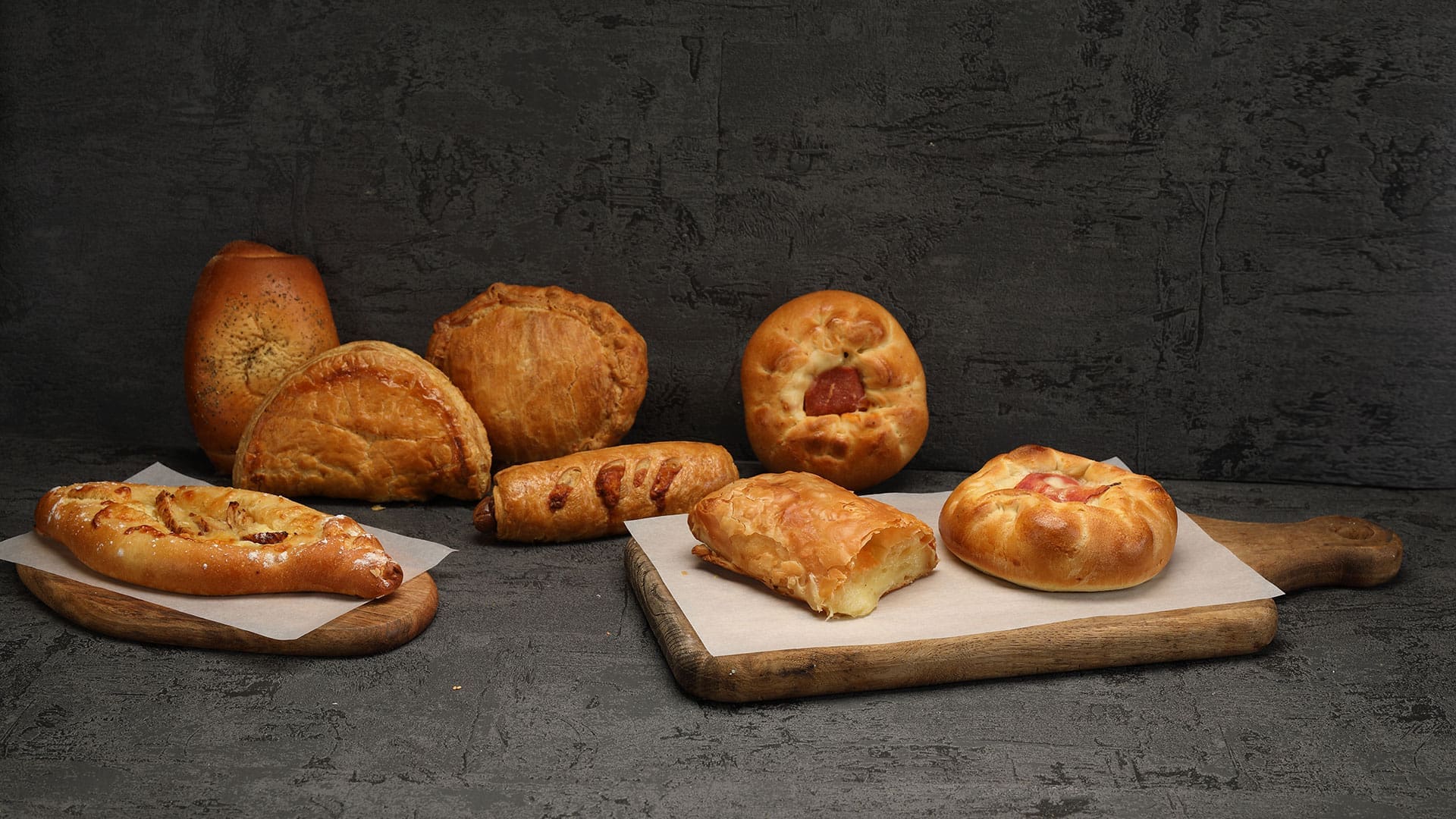 PUFF PASTRY - SANDWICHES
Every day, DOZEN selections of freshly baked snacks are produced and waiting for you, based on handmade puff pastry or "kourou" dough. At the same time, you will find a wide variety of sandwich combinations, with different choices of breads and side dishes.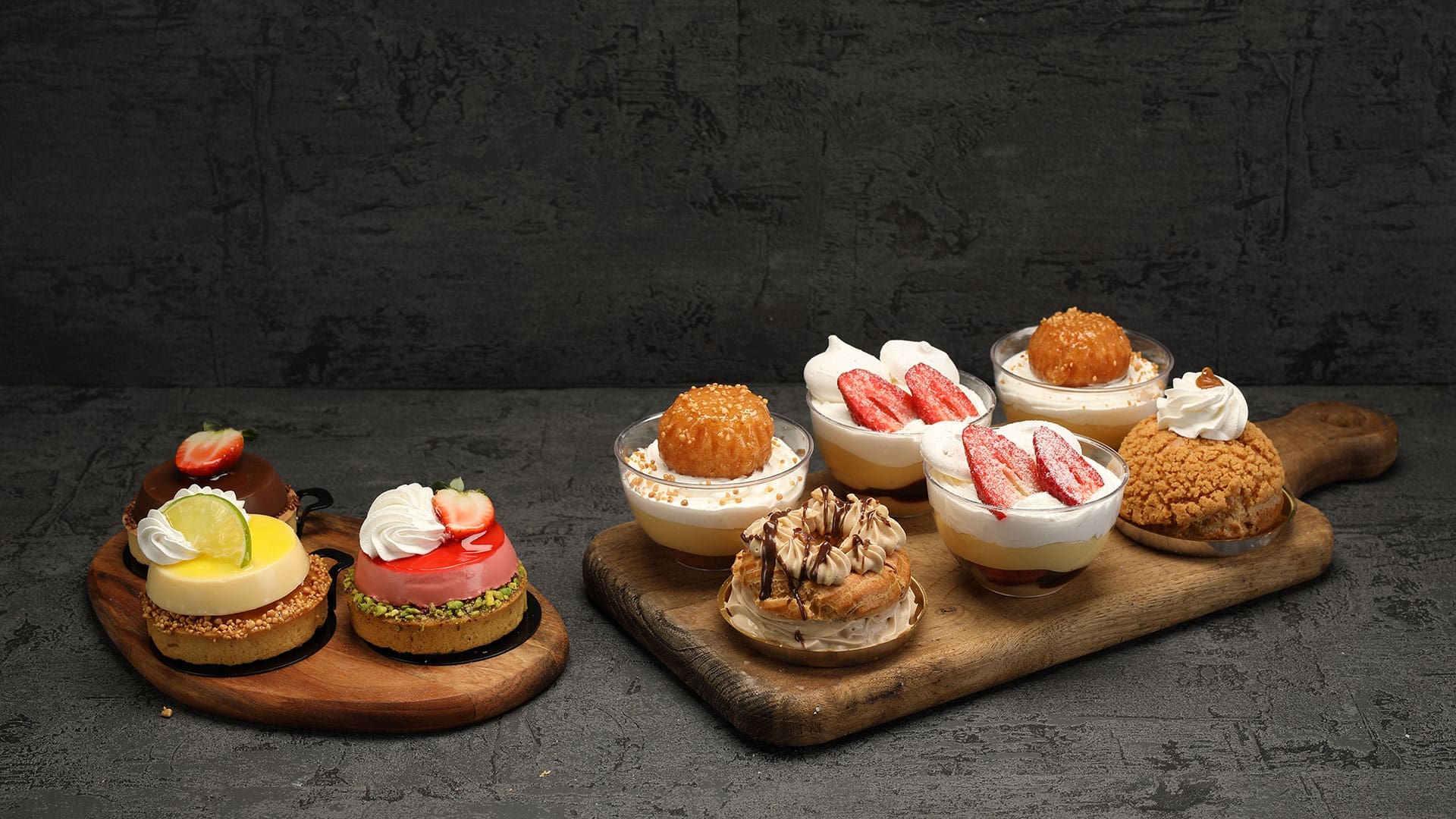 CONFECTIONARY-ICE CREAM
Every day, we create dozens of sweet options, delicious, modern, classic, in endless combinations, that will charm you. Also, most months of the year, we have fresh handmade ice cream from our own production.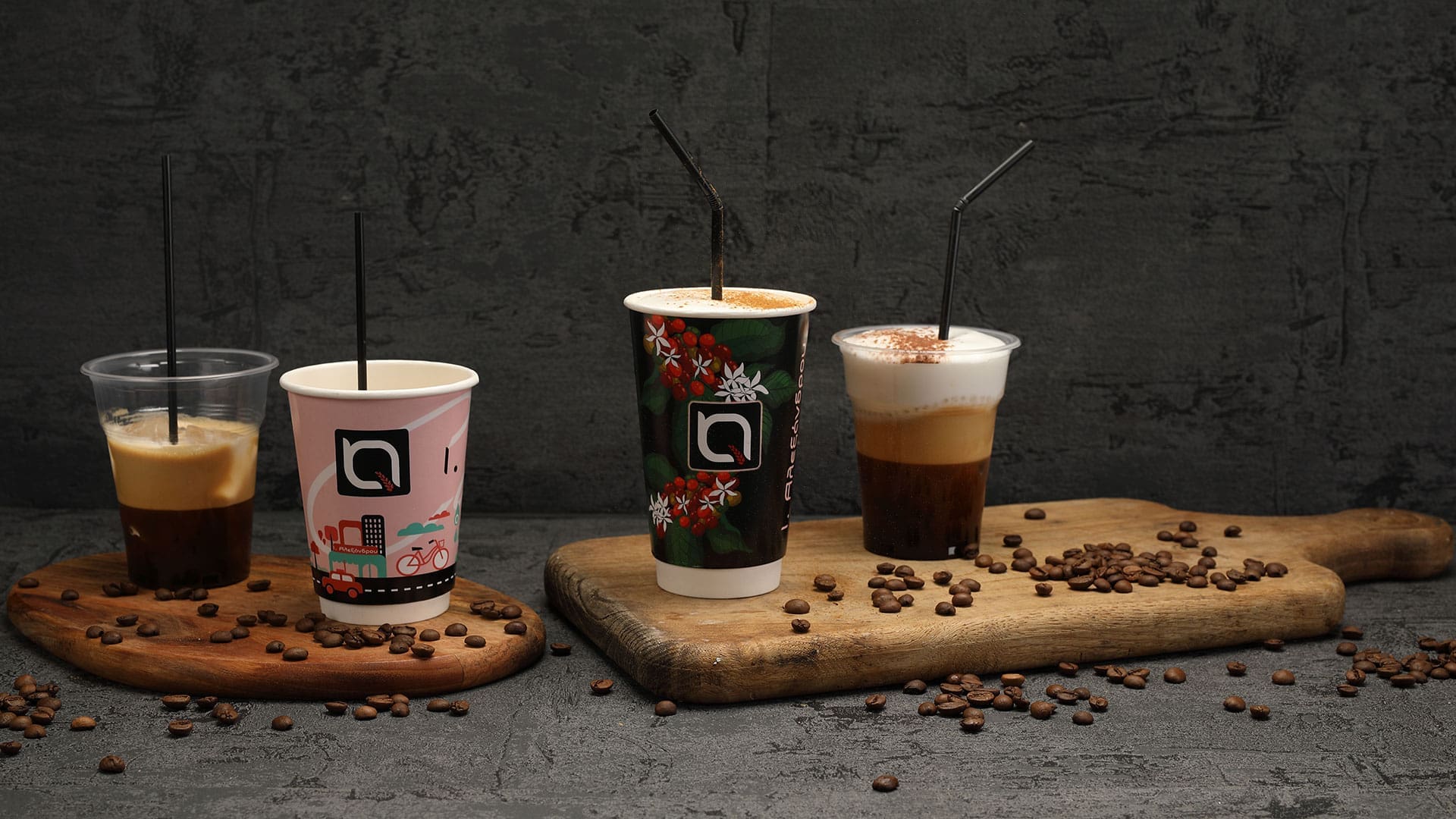 COFFEE - DRINKS
With rich taste and strong aromas, our freshly roasted coffee is offered in different varieties. Enjoy it at any time of the day, it will leave you more than satisfied. Also, a wide variety of freshly squeezed fruit juices.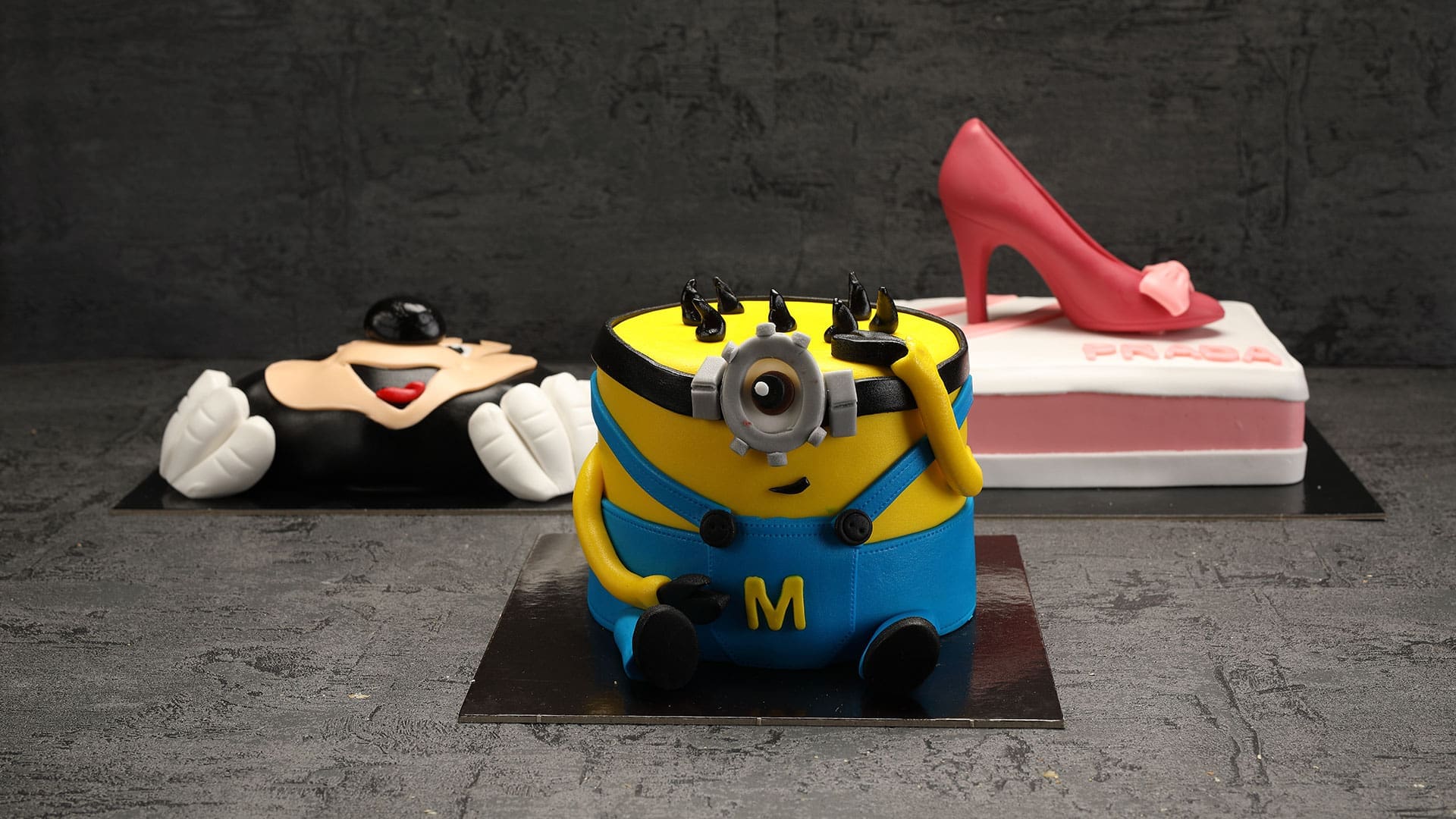 3D-CAKES
If you wish something special, something different, whether it's a Wedding, a Baptism, or just a birthday party, we will take special care to prepare for you, the cake you imagine!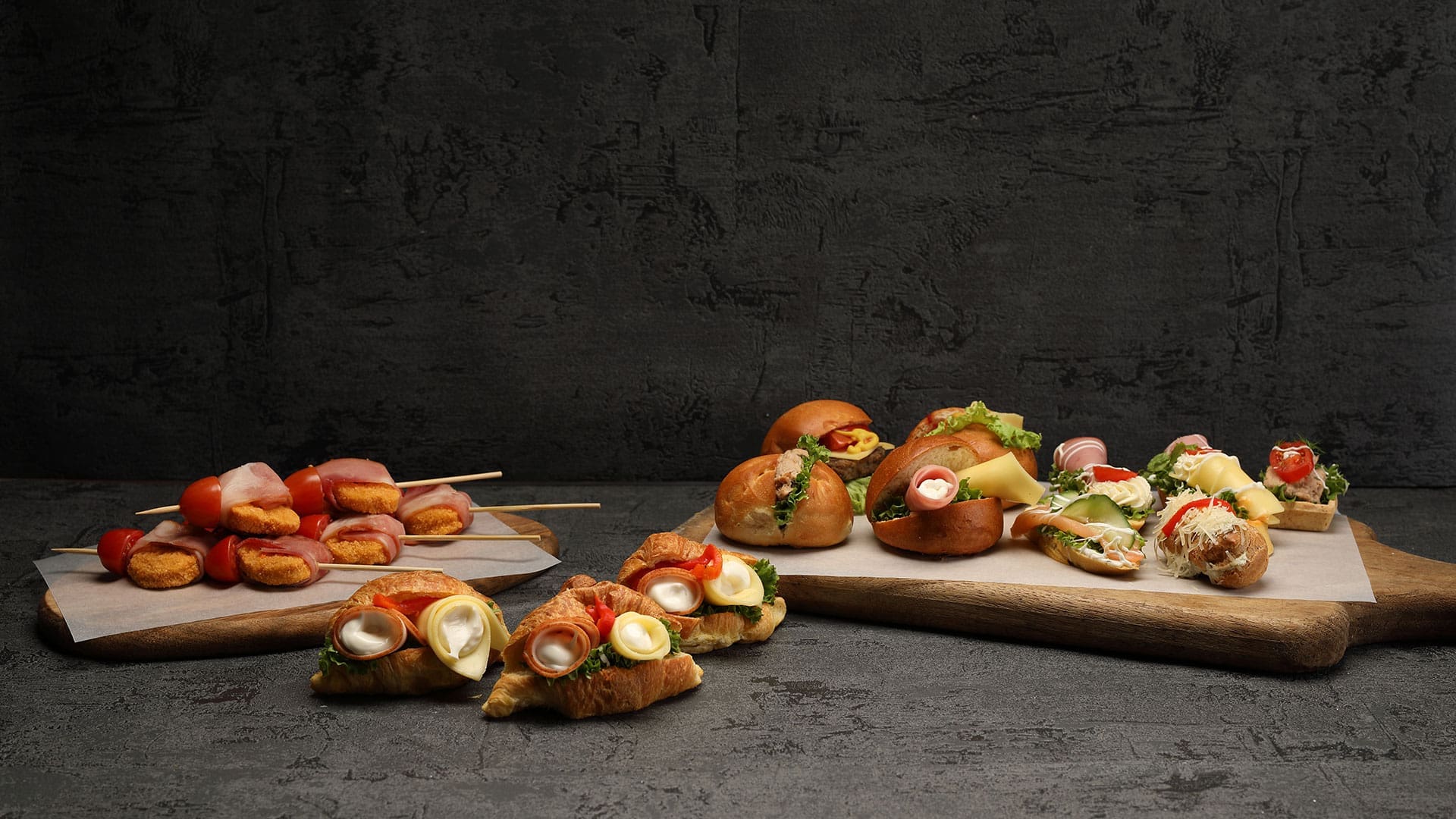 CATERING
For any event or occasion, from a reception to a friendly gathering, Alexandrou Bakery always has ready solutions and the corresponding packages, to satisfy your guests in terms of taste and quantity.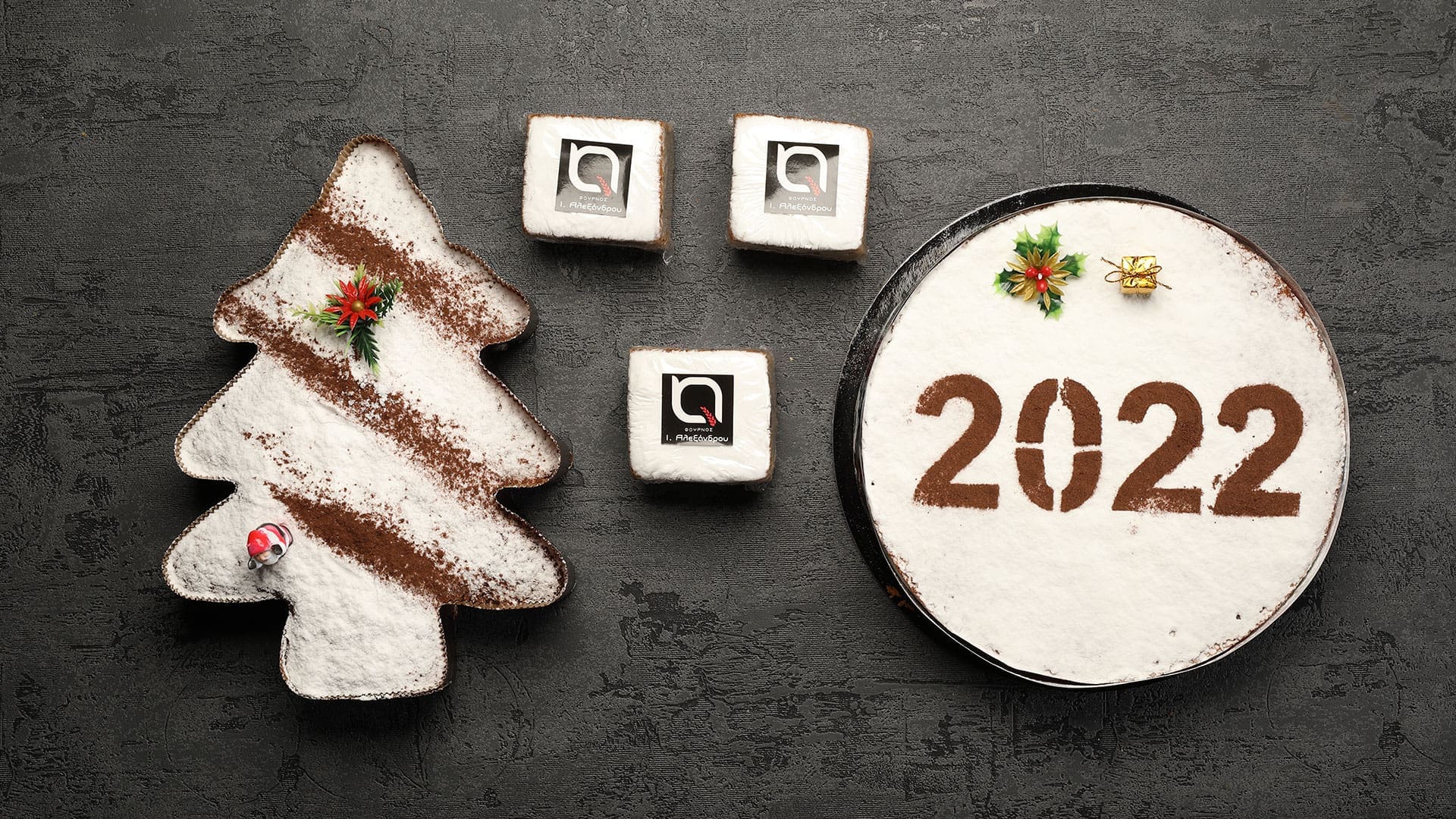 SEASONAL
Traditional important holidays of the year are interwoven with distinct seasonal flavors, which always lend a uniqueness to the festive atmosphere. We always consistently honor these periods, offering relevant products in full abundance and variety.
Quality Assurance & Hygiene Rules
Our company, in the context of producing and sharing safe products, applies the HACCP system and follows the basic principles of food hygiene and safety, based on the guidelines of the European Food Safety Authority.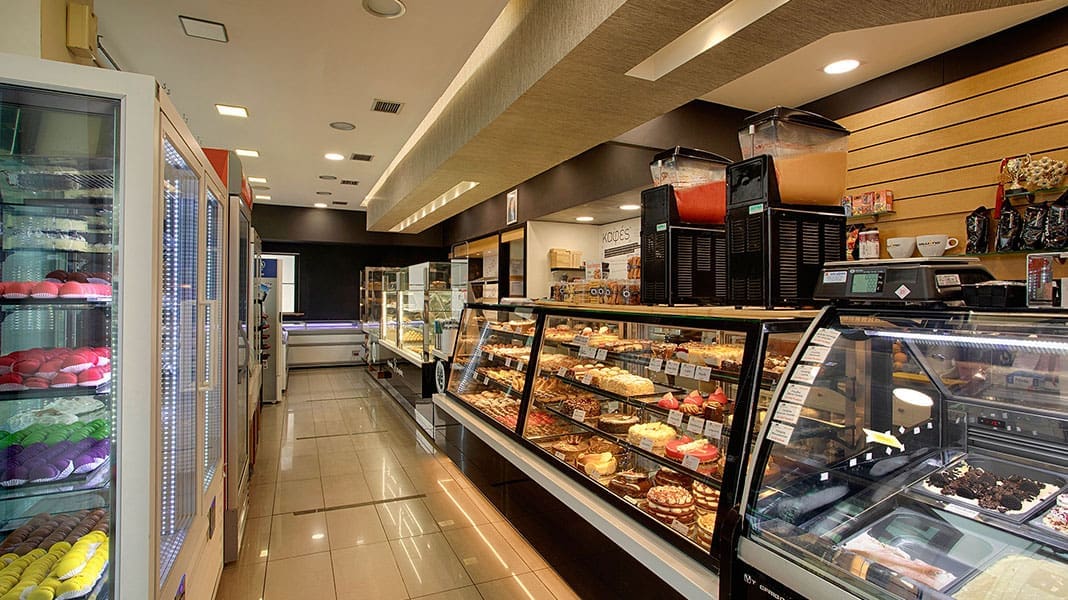 The first step - The beginning
In 1979, Ioannis Alexandrou and his wife Maria ``fermented`` with the secrets of pure ingredients and flavors, opened the doors of their first bakery in Position Gorytsa on NATO Highway. With respect for traditional recipes, constant search for the evolution of taste and with an absolute commitment to quality, they win the customers' preference.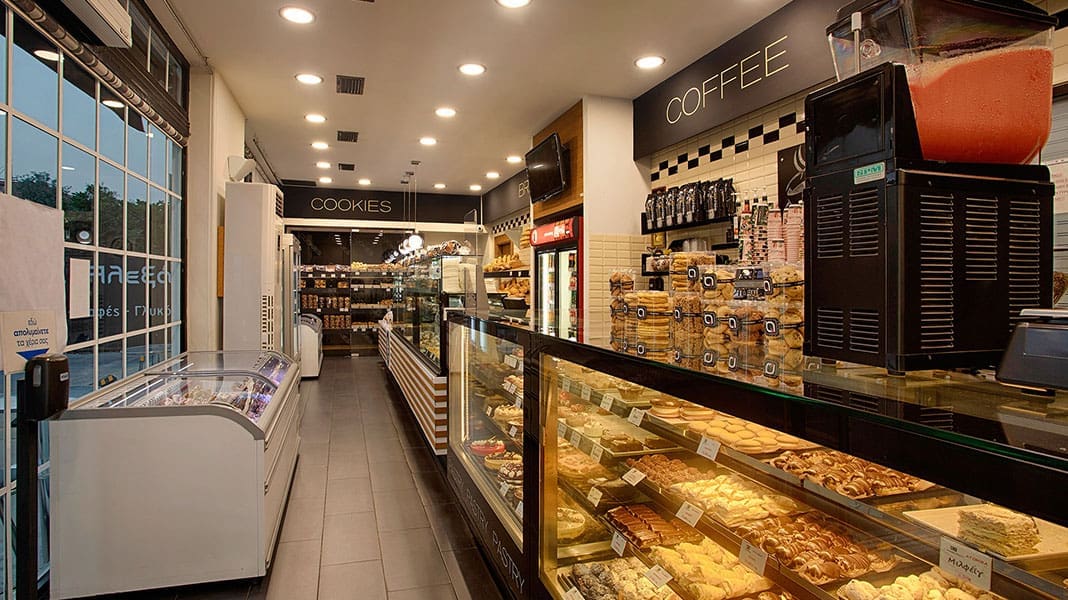 New generation takes the lead
The love of baking & confectionery is gradually passed on to the next generation, who in turn, having acquired the required experience and knowledge and keeping unchanged the tradition, respect and moral values from their parents, took over the reins in 2008 business.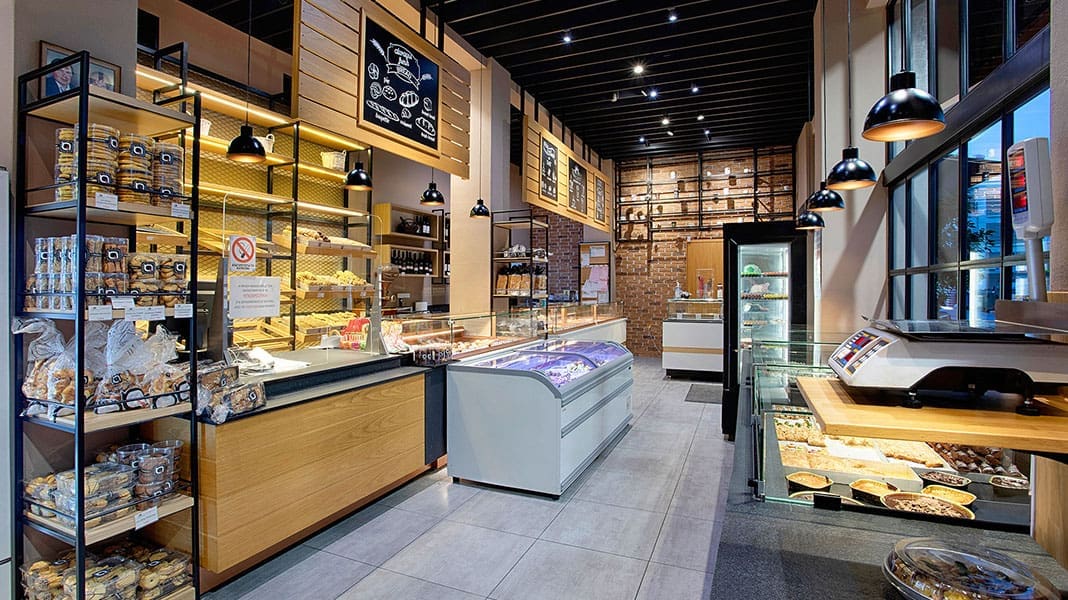 Renovation and a new store
With a new vision, the Alexandrou company, always based on, the delicious, pure and healthy products, which every home would like to have, is winning the trust of the cutomers. At first, they are renovating the primary store (NATO highway) and at the same time in 2011 they are opening a new store in the area of Aspropyrgos (57 Thrasyvoulou street).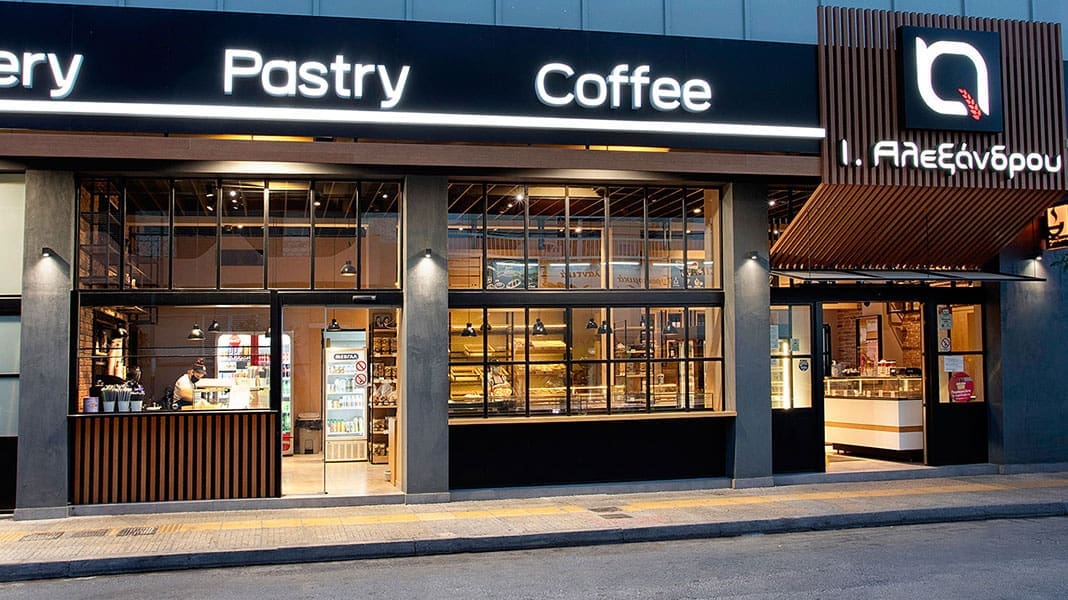 Extension's continuity - Elefsina
A new dynamic era begins which increases the potential and the requirements. In this context, in 2016, the 3rd shop of Alexandrou Bakery was created in the area of Elefsina (9 Eleftheriou Venizelou str). The variety of products increases significantly and the ability to cover every nutritional need and taste preference is confirmed.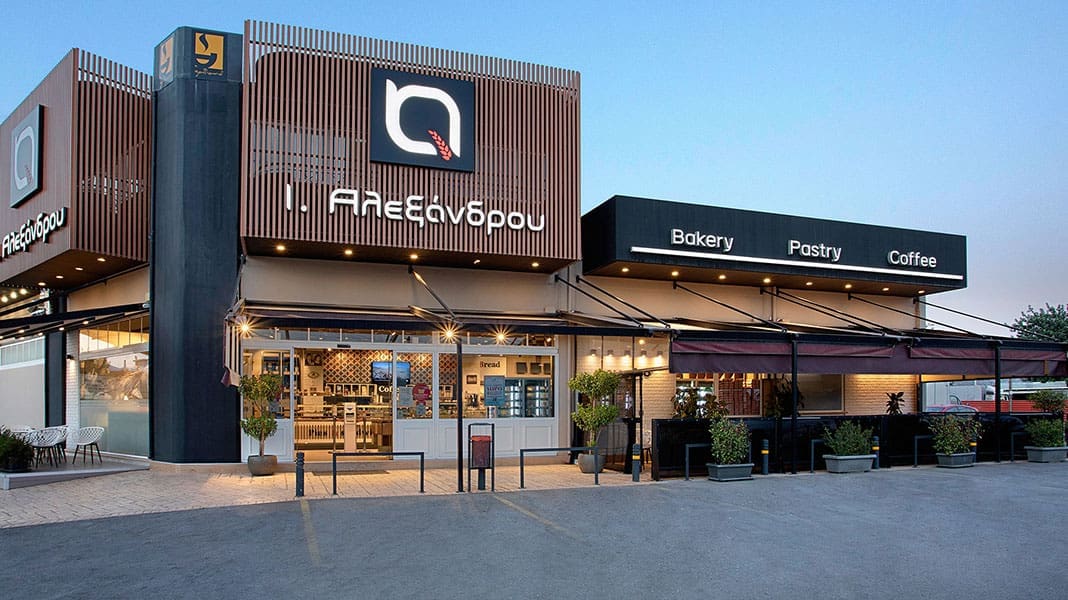 Modernization-new unit
In the context of the ever-increasing demands, a New Modern Unit of Production and distribution for bread and confectionery products was created in 2018. At the same time, it marks the opening of our 4th store, in the area of Aspropyrgos (43 Demokratias Ave), which continues to offer high quality products and services.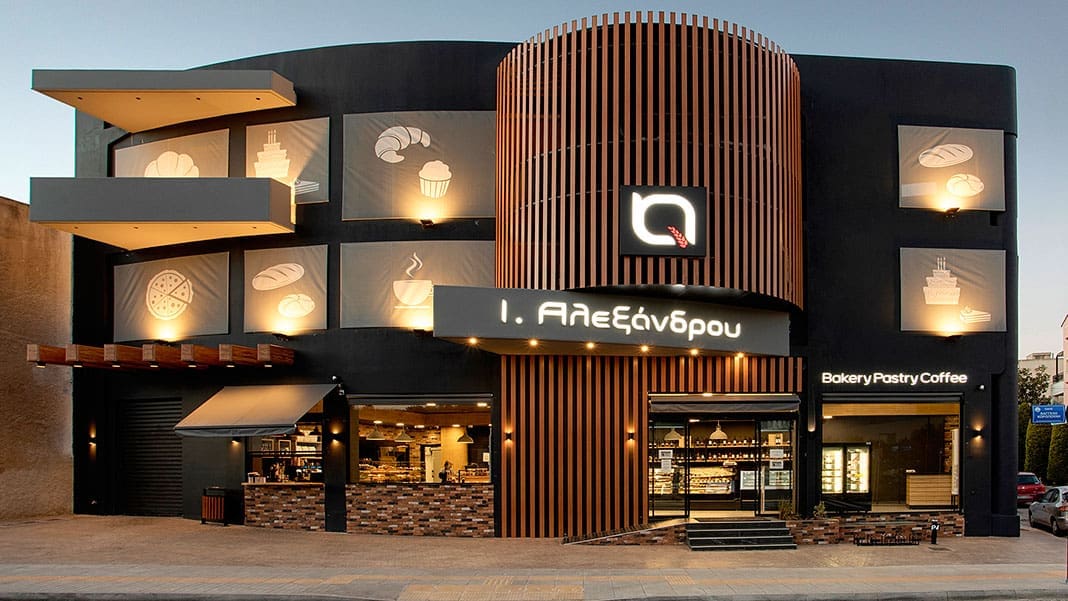 One more venture-Mandra
The world's acceptance is increasing, along with the demands. The newly formed necessity, for an even better coverage of the demand, in the wider region, leads the family in 2021, to the creation of yet another new modern and autonomous bakery, in the area of Mandra Attica (73 Vangeli Koropoulis str).
Google Reviews
Gorgeous bakery. Here you can find a variety of sweets and bread. Delicious. Recommended. …
Google Reviews
One of the best bakeries, with a wide variety of breads, pastries, sweets, cakes...! the quality is incomparable!! The staff very helpful and pleasant!!!
Google Reviews
Excellent quality products. You can find fresh bread for all tastes, a huge variety of ice cream flavors and anything else your appetite demands..
Google Reviews
Amazing spot. Perfect coffee, lovely desserts. Although I just began visiting it, I intend to continue. Well done.
Google Reviews
One of the best stores of its kind, with a neat variety and impeccable staff.
Commitments & Rules
The targeted paths of success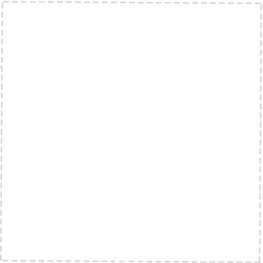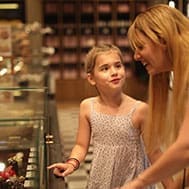 TASTE
TASTE
Stable Tastes for special requirements.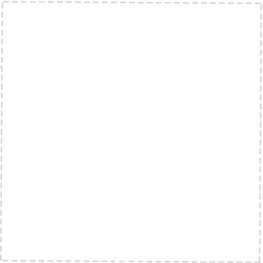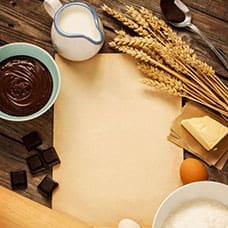 QUALITY
QUALITY
The excellent quality of raw materials is Non-negotiable.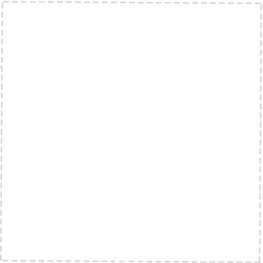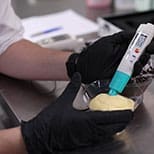 HYGIENE
HYGIENE
Certified assurance of hygiene rules.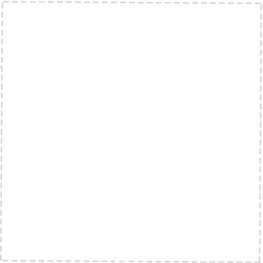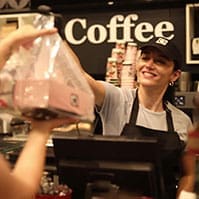 SERVICE
SERVICE
Primary concern is costumer's ideal service